NCRM Podcasts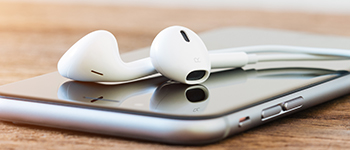 This page lists the NCRM audio podcasts. In interviews of around 10-15 minutes we share the latest methodological developments, research findings and ideas and discuss their potential and actual impact. You can listen to individual episodes here, or subscribe using the RSS Feed or via iTunes. You can refine your search by a topic or an author or play any item directly by clicking on the play symbol or title of each result.
Use the typology search to search our podcasts using terms from the NCRM research methods typology.
Telling the untellable: researching emotionally sensitive and challenging topics
Denise Turner (11-08-14)

There can be few more emotionally sensitive and challenging research areas than looking at the deaths of children. Following the death of her own young son, social worker Denise Turner decided to investigate parents' experiences of the professional response following the death of a child. Having completed her PhD, she shared her research at the ESRC Research Methods Festival 2014, talking openly about her personal and professional take on the research and the methodological challenges she faced along the way.
Download Podcast