NCRM Podcasts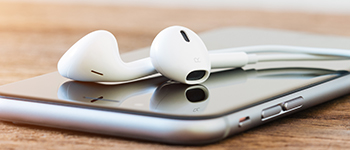 This page lists episodes from NCRM's Methods podcast. Through conversations with leading experts, the podcast explores methodological innovations, provides practical tips and discusses new challenges and opportunities. The latest series focusses on qualitative longitudinal and mixed methods research, and was produced as part of the EU-funded YouthLife project.
You can listen to individual episodes of Methods on this page by clicking on the play symbol or title, and you can subscribe using the RSS feed link below. The library is searchable by keywords, such as topic and author. You can also listen and subscribe to Methods on Apple Podcasts and Spotify.
Use the typology search to search our podcasts using terms from the NCRM research methods typology.
Telling the untellable: researching emotionally sensitive and challenging topics
Denise Turner (11-08-14)

There can be few more emotionally sensitive and challenging research areas than looking at the deaths of children. Following the death of her own young son, social worker Denise Turner decided to investigate parents' experiences of the professional response following the death of a child. Having completed her PhD, she shared her research at the ESRC Research Methods Festival 2014, talking openly about her personal and professional take on the research and the methodological challenges she faced along the way.
Download Podcast