NCRM Podcasts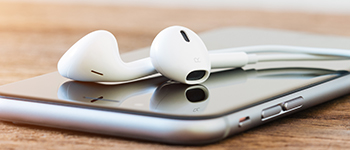 This page lists the NCRM audio podcasts. In interviews of around 10-15 minutes we share the latest methodological developments, research findings and ideas and discuss their potential and actual impact. You can listen to individual episodes here, or subscribe using the RSS Feed or via iTunes. You can refine your search by a topic or an author or play any item directly by clicking on the play symbol or title of each result.
Use the typology search to search our podcasts using terms from the NCRM research methods typology.

RSS feed
Adam Whitworth (28-11-12)

Small area estimation methodologies are widely used across a variety of disciplines and there is growing interest and demand from policy makers in making more effective use of them. Adam Whitworth from the University of Sheffield talks to Chris Garrington about the NCRM-funded network set up to try to improve consensus and increase understanding in this important area. Read a methodological review paper 'Evaluations and improvements in small area estimation methodologies' by Whitworth et al or find out more about the network on the Evaluating and improving small area estimation methods project website.
Download