NCRM Podcasts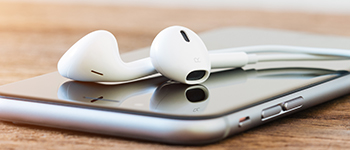 This page lists episodes from NCRM's Methods podcast. Through conversations with leading experts, the podcast explores methodological innovations, provides practical tips and discusses new challenges and opportunities. The latest series focusses on qualitative longitudinal and mixed methods research, and was produced as part of the EU-funded YouthLife project.
You can listen to individual episodes of Methods on this page by clicking on the play symbol or title, and you can subscribe using the RSS feed link below. The library is searchable by keywords, such as topic and author. You can also listen and subscribe to Methods on Apple Podcasts and Spotify.
Use the typology search to search our podcasts using terms from the NCRM research methods typology.
Mind the gap: why skills are key to data re-use
Richard Welpton (25-06-18)

When it comes to making more data from government departments more readily available to researchers, there has for some time been a will, but not always a way. When the way is found, it can be painstaking and time-consuming for all concerned. Ahead of his presentation at the 2018 Research Methods Festival, Richard Welpton (Cancer Research UK Data Liaison Manager) explains how a focus on skills and career opportunities could provide a way forward, and how a framework that he and his colleagues have developed is helping.
Download Podcast