NCRM Podcasts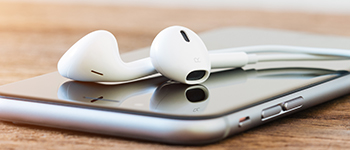 This page lists the NCRM audio podcasts. In interviews of around 10-15 minutes we share the latest methodological developments, research findings and ideas and discuss their potential and actual impact. You can listen to individual episodes here, or subscribe using the RSS Feed or via iTunes. You can refine your search by a topic or an author or play any item directly by clicking on the play symbol or title of each result.
Use the typology search to search our podcasts using terms from the NCRM research methods typology.
Mind the gap: why skills are key to data re-use
Richard Welpton (25-06-18)
When it comes to making more data from government departments more readily available to researchers, there has for some time been a will, but not always a way. When the way is found, it can be painstaking and time-consuming for all concerned. Ahead of his presentation at the 2018 Research Methods Festival, Richard Welpton (Cancer Research UK Data Liaison Manager) explains how a focus on skills and career opportunities could provide a way forward, and how a framework that he and his colleagues have developed is helping.
Download Podcast