NCRM Podcasts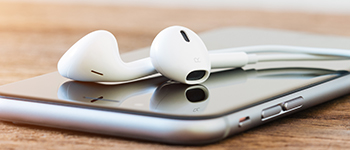 This page lists the NCRM audio podcasts. In interviews of around 10-15 minutes we share the latest methodological developments, research findings and ideas and discuss their potential and actual impact. You can listen to individual episodes here, or subscribe using the RSS Feed or via iTunes. You can refine your search by a topic or an author or play any item directly by clicking on the play symbol or title of each result.
Use the typology search to search our podcasts using terms from the NCRM research methods typology.

RSS feed
Annette Jackle (10-08-17)

The development of mobile technology has brought with it some exciting opportunities for those interested in collecting data from households about their finances. Researchers based at the University of Essex who run the UK Household Longitudinal Study have been working to gain a better understanding of household finances through better measurement. In this episode of the Methods Podcast, Professor Annette Jäckle talks about the opportunities and challenges that mobile technology brings researchers involved in the collection and use of household survey data. She also outlines an experiment that she and colleagues have been running in which survey participants were asked to download and use an app on a phone or tablet to collect and record information about their household spending.
Download