NCRM Podcasts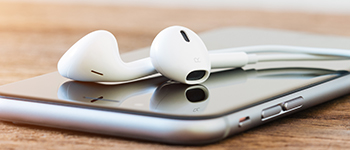 This page lists the NCRM audio podcasts. In interviews of around 10-15 minutes we share the latest methodological developments, research findings and ideas and discuss their potential and actual impact. You can listen to individual episodes here, or subscribe using the RSS Feed or via iTunes. You can refine your search by a topic or an author or play any item directly by clicking on the play symbol or title of each result.
Use the typology search to search our podcasts using terms from the NCRM research methods typology.
Methodological innovation in digital arts and social sciences
Carey Jewitt (10-06-14)

It has become widely accepted that it is both worthwhile and necessary for researchers from different disciplines to work together. But how to go about this may not always be obvious and there will inevitably be challenges. In the exciting and innovative NCRM-funded MIDAS project, researchers from the worlds of Social Science and the Digital Arts have come together to look at how they might synthesise methods to open up different perspectives, generate imaginative research questions, and create a wider range of research tools, for those looking to understand the complex topic of embodiment and how we interact every day with rapidly developing technologies. Professor Carey Jewitt from the Institute of Education explains more.
Download Podcast