NCRM Podcasts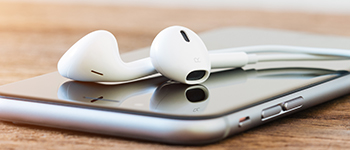 This page lists the NCRM audio podcasts. In interviews of around 10-15 minutes we share the latest methodological developments, research findings and ideas and discuss their potential and actual impact. You can listen to individual episodes here, or subscribe using the RSS Feed or via iTunes. You can refine your search by a topic or an author or play any item directly by clicking on the play symbol or title of each result.
Use the typology search to search our podcasts using terms from the NCRM research methods typology.
What are Qualitative Research Ethics
Rose Wiles (29-11-12)
From the arguments for and against undercover research to an explosion in interest in online research, these are exciting but challenging time for researchers undertaking qualitative research. Increasing ethical regulation of social research also means it is crucial that researchers understand and engage with ethical issues as they emerge throughout the process of their work.
In a new book, What are Qualitative Research Ethics? Dr Rose Wiles from NCRM offers an accessible overview of the field, identifying the key issues that researchers are likely to face, and the everyday ethical dilemmas that researchers encounter.
In our latest NCRM podcast Dr Wiles talks to Chris Garrington about ethics and discusses the framework proposed in her book to help researchers deal with those dilemmas.
Download Podcast