NCRM Podcasts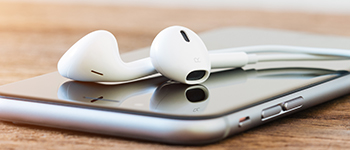 This page lists the NCRM audio podcasts. In interviews of around 10-15 minutes we share the latest methodological developments, research findings and ideas and discuss their potential and actual impact. You can listen to individual episodes here, or subscribe using the RSS Feed or via iTunes. You can refine your search by a topic or an author or play any item directly by clicking on the play symbol or title of each result.
Use the typology search to search our podcasts using terms from the NCRM research methods typology.

RSS feed
Patrick Sturgis (13-12-12)

The appropriate place for Complementary and Alternative Medicines (CAM) in modern healthcare continues to be a hot topic in policy circles as well as amongst health practitioners. In this NCRM podcast Patrick Sturgis talks to Chris Garrington about new research funded by the Wellcome Trust, which appears to show widespread public belief that homeopathic remedies are effective.
A working paper 'Understanding support for Complementary and Alternative Medicine in general populations: Use and perceived efficacy' is available, and a journal article is forthcoming: Stoneman, P. Sturgis, P. and Allum, N. (in press) Understanding Support for Complementary and Alternative Medicine in General Populations: Use and Perceived Efficacy. PLOSone.
Download