NCRM Podcasts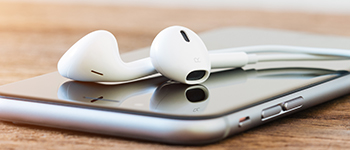 This page lists the NCRM audio podcasts. In interviews of around 10-15 minutes we share the latest methodological developments, research findings and ideas and discuss their potential and actual impact. You can listen to individual episodes here, or subscribe using the RSS Feed or via iTunes. You can refine your search by a topic or an author or play any item directly by clicking on the play symbol or title of each result.
Use the typology search to search our podcasts using terms from the NCRM research methods typology.

RSS feed
Eline Kieft (11-10-18)

A researcher's physical sensations are widely understood to contribute to their insights into people and culture. Yet there are no adequate courses that teach students how to use their body as a research instrument. It's a gap that a group of NCRM funded researchers are trying to plug with the development of a somatics toolkit, as Eline Kieft from the University of Coventry explains in this episode of the Methods Podcast.
Download