NCRM Podcasts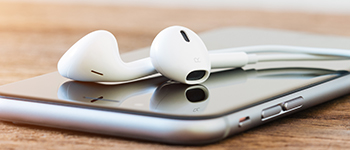 This page lists the NCRM audio podcasts. In interviews of around 10-15 minutes we share the latest methodological developments, research findings and ideas and discuss their potential and actual impact. You can listen to individual episodes here, or subscribe using the RSS Feed or via iTunes. You can refine your search by a topic or an author or play any item directly by clicking on the play symbol or title of each result.
Use the typology search to search our podcasts using terms from the NCRM research methods typology.

RSS feed
Fiona Steele (30-04-13)

The links between losing a job and and a person's mental health is of considerable interest not just to the individuals affected but to health professionals, researchers and policy makers. For researchers, there are interesting opportunities to use panel studies, where people are interviewed repeatedly over time, to look more closely at the links between the two. But along with the opportunities come challenges in measuring and analysing those links accurately.
In this podcast Professor Fiona Steele talks to Christine Garrington about new research by the LEMMA 3 node of the NCRM examining at the issue of selection bias when analysing panel data to look at the links between unemployment and mental health.
Download