NCRM Podcasts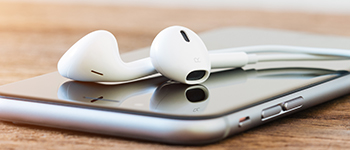 This page lists the NCRM audio podcasts. In interviews of around 10-15 minutes we share the latest methodological developments, research findings and ideas and discuss their potential and actual impact. You can listen to individual episodes here, or subscribe using the RSS Feed or via iTunes. You can refine your search by a topic or an author or play any item directly by clicking on the play symbol or title of each result.
Use the typology search to search our podcasts using terms from the NCRM research methods typology.

RSS feed
Digital Methods Researchers (22-01-13)

In an era in which social life is increasingly played out online, innovative digital research methods are providing new ways of asking questions and generating data. But with exciting new opportunities come a number of complex challenges. In this podcast researchers from the NCRM-funded project Digital Methods as Mainstream Methodologies talk to Christine Garrington about a new network that is trying build capacity in the research community to address the opportunities and challenges that digitally inspired methods present for social research.
Download