NCRM Podcasts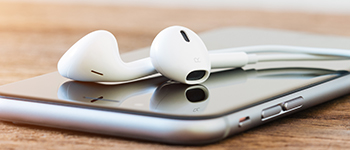 This page lists the NCRM audio podcasts. In interviews of around 10-15 minutes we share the latest methodological developments, research findings and ideas and discuss their potential and actual impact. You can listen to individual episodes here, or subscribe using the RSS Feed or via iTunes. You can refine your search by a topic or an author or play any item directly by clicking on the play symbol or title of each result.
Use the typology search to search our podcasts using terms from the NCRM research methods typology.

RSS feed
George Ploubidis (18-07-13)

Although the 20th century witnessed significant improvements in health in most countries including people living longer, older people in developed countries still account for the large majority of people in poor health. There are also clear inequalities in health and a growing body of research has demonstrated the persistence of health inequalities at older ages. It's a subject that the team at the NCRM-funded node Pathways have been looking at in recent months and in this podcast, Dr George Ploubidis explains more about the research and findings, the implications for policy makers and the importance of further robust evidence in this area to ensure effective policy interventions.
Download