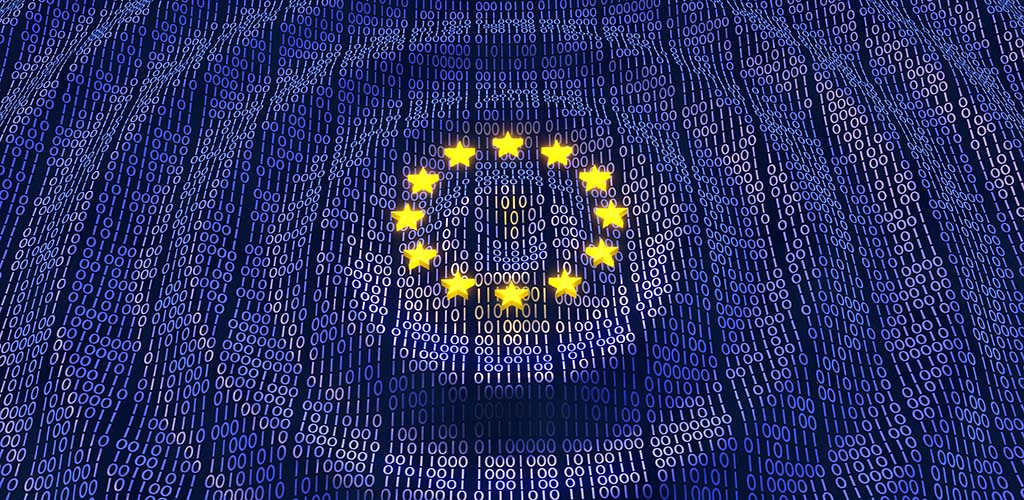 An abstract illustration of data from the European Union
The second webinar in our series on freedom of information in social research focused on access to European Union (EU) documents and the role of the European Ombudsman. This blog summarises our discussions and provides some additional resources.
Markus Spoerer, policy advisor for the European Ombudsman, Emily O'Reilly, discussed the right to access EU documents, the role of the Ombudsman, and what happens when access is refused. Following his presentation, Vicky Cann, researcher and campaigner for Corporate Europe Observatory, started the broader discussion by sharing some experiences and learnings from years of trying (and sometimes failing) to access EU documents.
What are 'documents' and who can request them?
The legal basis for access to EU documents is Regulation 1049/2001, in force since 2001. There are a number of parameters one has to consider when looking to request information from the EU, some of which differ from other settings, such as the UK. These include the type of information, the amount of information and the nationality or residence of the requester.
Only existing documents can be requested, meaning that institutions are not required to compile information into new documents in order to meet requests. What counts as a document is, however, broader than one might expect, spanning from more formal documents like draft reports, contracts and meeting minutes, to newer formats such as text messages. If you don't know which documents are available, you're allowed to ask institutions for help.
While Regulation 1049/2001 does not stipulate a formal limit on the number of documents that can be requested or the time that this can take (e.g., like the UK cost limit), resources are limited and an EU institution may respond with a suggestion to narrow the scope. When determining what should be returned, the institution has recourse to a number of exemptions – such as commercial confidentiality, the protection of the decision-making process and national security – some of which are explicitly balanced against the public interest arguments in favour of disclosing information.
Further, and of particular relevance to those based in the UK post-Brexit, EU access-to-documents legislation applies only to EU citizens and residents. In theory, this means that anyone based outside the EU who is not an EU citizen is not entitled to ask EU institutions for documents (notably, the EEA citizens and residents are treated as non-EU in this context).
Access to documents can be requested in written or electronic form (a phone call is not enough) and in any official EU language. You don't have to provide the reason for a request and the process is free of charge (unless you request physical copies, in which case photocopying charges may be applied).
What happens if a request for documents is denied?
If your request to access one or more documents is (fully or partially) refused and you don't agree with the decision, the first step is to submit a confirmatory application. This is a first-stage appeal. Notably, if an institution does not respond within its given time limit (initially 15 working days, but it can be extended by another 15), this can be interpreted as a refusal.
Drawing on years of experience with critical investigations, Vicky Cann emphasised that contesting such decisions is worth it more often than not. If the refusal is upheld after a confirmatory application and you want to escalate the process further, the European Ombudsman can get involved.
The role of the European Ombudsman
The European Ombudsman is an independent body responsible for holding EU agencies and institutions accountable and promoting good administration. The current ombudsman, Emily O'Reilly, was first elected in 2013 as the third person (and first woman) to hold the role since the office was established in 1992. The ombudsman addresses complaints raised by citizens and conducts strategic, own-initiative work. The latter includes, for example, an inquiry into the transparency of the council's legislative process. In the context of access to documents, complaints to the ombudsman can be made when a confirmatory application is unsuccessful. A fast-track procedure aims to help those facing difficulties accessing time-sensitive documents by issuing a decision within 40 working days. The ombudsman has extensive inquiry powers but can only issue non-binding recommendations; the acceptance rate for these is, however, high (over 80 per cent).
Notably, an alternative to consulting the ombudsman and her team is to go to court – while this can result in a binding decision, it is likely to be costly and take a substantial amount of time.
Some of the inquiries discussed by Mr Spoerer included the European Commission's refusal of public access to text messages exchanged between the Commission President and the CEO of a pharmaceutical company on the purchase of a COVID-19 vaccine, the European Commission's refusal to grant public access to documents regarding the origin and amount of used cooking oil reported to the commission, and how the European Commission handled a request for public access to documents concerning the quality of medical masks distributed during the COVID-19 pandemic.
Vicky Cann and the Corporate Europe Observatory team are no strangers to the battle for transparency: a recent example is a request for access to documents on the negotiation of COVID-19 vaccine contracts, some of which were released after an intervention by the ombudsman. The nature of their work, aimed at exposing privileged access and protecting public interest decision-making, requires information on how commercial actors are targeting the EU institutions, lobby contacts and, crucially, the impacts of lobbying. Vicky has made around 500 document requests to EU institutions (which you can see on her AskTheEU page if you're interested).
A culture change for transparency
In the concluding discussion, both speakers underlined the importance of proactive transparency – the routine publication of documents – and good record-keeping. As Vicky Cann emphasised, important documents need to be created and recognised as such; lobby meetings and Council Working Party meetings aren't consistently minuted, and text messages concerning important EU business are not consistently recorded as such. She notes an enduring culture that seeks to keep crucial decision-making out of the public eye and aptly concludes that "we need a culture change to really transform transparency, accountability, and access to documents".
Further resources