Dianna Smith
Deputy Director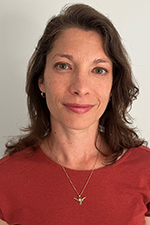 Email: D.M.Smith@soton.ac.uk
Centre Activities
NCRM IT and Communications group
Research interests
Small area estimation of social and health inequalities
Development of local level risk measures for social inequalities
Co-development of poverty action plans
Community engagement in policy development
Publications
Smith, D and Thompson, C. Food Deserts and Food Insecurity in the UK: Exploring Social Inequality. Routledge. 2023
Smith DM, Rixson L, Grove G, Ziauddeen N, Vassilev I, et al. (2022) Household food insecurity risk indices for English neighbourhoods: Measures to support local policy decisions. PLOS ONE 17(12): e0267260
Barker H, Shaw PJ, Richards B, Clegg Z, Smith D. What Nudge Techniques Work for Food Waste Behaviour Change at the Consumer Level? A Systematic Review. Sustainability.2021; 13(19):11099.
Smith D, Vogel C, Campbell M, Alwan A, Moon G. Adult diet in England: Where is more support needed to achieve dietary recommendations? PLOS ONE. 2021; 16(6) e0252877.
Savona N, Thompson C, Smith D, Cummins S. 'Complexity' as a rhetorical smokescreen for UK public health inaction on diet. Critical Public Health. 2020; 31(5): 510-20.
Thompson C, Smith D, Cummins S. Food banking and emergency food aid: expanding the definition of local food environments and systems. International Journal of Behavioral Nutrition and Physical Activity. 2019;16(1):1-3.
Smith D, Thompson C, Harland K, Parker S, Shelton N. Identifying populations and areas at greatest risk of household food insecurity in England. Applied Geography. 2018; 91:21-31.
Smith D, Cummins S, Clark C, Stansfeld S. Does the local food environment around schools affect diet? Longitudinal associations in adolescents attending secondary schools in East London. BMC Public Health. 2013;13(1):1-10.
Smith DM, Pearce JR, Harland K. Can a deterministic spatial microsimulation model provide reliable small-area estimates of health behaviours? An example of smoking prevalence in New Zealand. Health & Place. 2011;17(2):618-24.
Smith DM, Cummins S, Taylor M, Dawson J, Marshall D, Sparks L, et al. Neighbourhood food environment and area deprivation: spatial accessibility to grocery stores selling fresh fruit and vegetables in urban and rural settings. International Journal of Epidemiology. 2010;39(1):277-84.