Introducing longitudinal population studies from a biomedical science perspective
Date:
27/09/2022
Organised by:
CLOSER, UCL Social Research Institute
Presenter:
Emla Fitzsimons
Level:
Entry (no or almost no prior knowledge)
Contact:
Jennie Blows
j.blows@ucl.ac.uk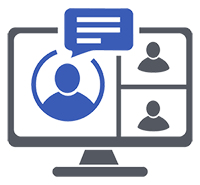 Description:
About the webinar series
In 2020, CLOSER welcomed 11 new longitudinal studies to our consortium, broadening the range of biomedical and social science disciplines represented within the group. But how can biomedical scientists make the most of longitudinal population studies and the data they collect?
Our upcoming webinar series aims to showcase a number of longitudinal population studies to biomedical science researchers who may be otherwise unfamiliar with the study data, what it can offer for biomedical research, and data access arrangements. The series is designed to introduce researchers to new studies that could be of use to them in their longitudinal research and investigations.
Over the coming months, CLOSER will host a series of hour-long webinars giving participants the opportunity to learn about two different studies. Each study presentation will cover:
An overview of the study
What data has been collected
How to access the data
Research case studies
Q&A
Understanding Society: The UK Longitudinal Household Study and Growing Up in Scotland
The first webinar in the series, taking place on Thursday 27 September (13:00-14:00 BST), will showcase Understanding Society and Growing Up in Scotland.
Prof Michaela Benzeval will introduce Understanding Society: The UK Longitudinal Household Study which follows the lives of thousands of individuals within households over time. The study commenced in 2009, building on and incorporating the long-running British Household Panel Survey, and covers all regions and nations of the UK. Information from the study has been used by researchers to investigate how changes in economic, social and health events affect individuals, households and communities.
Paul Bradshaw will explore Growing Up in Scotland which has, since 2005, tracked the lives of three cohorts of children and their families from the early years, through childhood and beyond. The main aim of the study is to provide new information to support policy-making in Scotland but the study is also intended to provide a resource for practitioners, academics, the voluntary sector and parents.
Cost:
Free
Website and registration:
https://closer.ac.uk/event/usoc-gus-webinar/
Region:
International
Keywords:
Quantitative Data Handling and Data Analysis, Longitudinal Data Analysis
Related publications and presentations:
Quantitative Data Handling and Data Analysis
Longitudinal Data Analysis