'I am' Digital Story (method 4): embodied knowledge to help understand better what you are asking participants to do in your research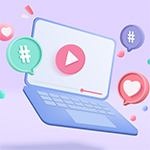 When creating videos with participants, the 'I am' Digital Stories process requires consideration of two central points: firstly, the inherently personal nature of the material used to create the Stories and secondly, that the participants or storytellers have agreed for people to view their Stories. The 'I am' Digital Stories are co-constructed with people whose voices may be marginalised from research. Consequently, one of the main roles of the researcher is to support storytellers to share their own views and experiences as much as possible.
One way of understanding what you are asking other people to do is to create your own videos in an 'I am' Digital Story format. This provides an opportunity to gain the practical skills necessary to guide participants through the process, as well as to consider how you would feel showing your Story to others.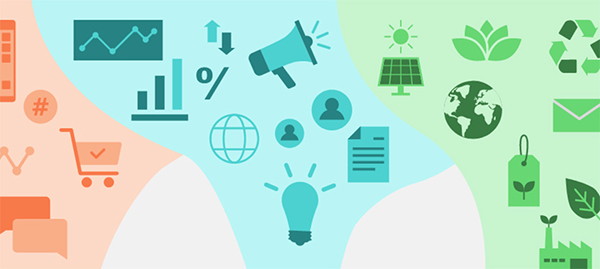 In research terms, this is the difference between having an embodied knowledge of the method versus a propositional knowledge (i.e., knowing how versus knowing that). Knowledge co-construction is central to the 'I am' Digital Stories methodology and so we think it is important for researchers to understand, practice, and reflect on their own assumptions and experiences before expecting other people to share their knowledge with the researcher.
Creating your own 'I am' Digital Story is also a good way of introducing yourself (the researcher) to participants and of illustrating what a Digital Story could look like. The Story you create does not need to be very long; approximately 1 – 3 minutes is fine.
Mapping your 'I am' Digital Story
The purpose and practice of doing the method as the researcher is likely to be different from how it is done with participants, though the core principles that guide the planning / mapping (thinking) are the same.
> Download a template to plan your own 'I am' Digital Story.
Below is an example of a mapped out 'I am' Digital Story with 'I…' statements, which tell the viewer the main idea or purpose of each segment of the Story. The statements are also important for helping a viewer interpret what they see. For example, a viewer sees a film clip of someone cycling with the following statements, 'I like cycling, I love feeling the wind on my face' or 'I like cycling, but I get nervous if I go too fast'. You can see that although both statements correspond with a film clip of someone cycling, they tell you different things about the cyclist. Therefore, great care should be taken when composing the statements in combination with the visuals (pictures or videos).
Statement

Digital filming plan

Photo/clip name and time length

I am [first name]

Film clip with text and audio introducing myself

[details can be added as needed in this column]

I like to listen to music while I bake cakes to share with my friends

Film clip of me listening while baking.

Photo of me handing friends cake in the lounge (taken by a friend so as not to have their faces showing)

I like to go for a long bike ride … and love going downhill fast!

Wearcam of a bike ride… ending with downhill footage

"I feel claustrophobic in cars but if I sit by a door, I feel fine"

Photo of me sat smiling in the back of a full car by the door.

I like to go for an early dog walk to get a coffee and croissant with my partner.

Film clip of dog walk on beach – photo of sitting having coffee

I am really good at cartwheels

Film clip of me cartwheeling in the garden

I like to relax listening to an audiobook in the lounge

Photo with text
- Our thanks to Dr. Gil Dekel for his support in preparing this resource.
More on this topic
About the author
⌃BACK TO TOP